news
Day in the Life: Arianne – Environmental Technician
Career Planning
Day in the Life
Day in the Life: Arianne – Environmental Technician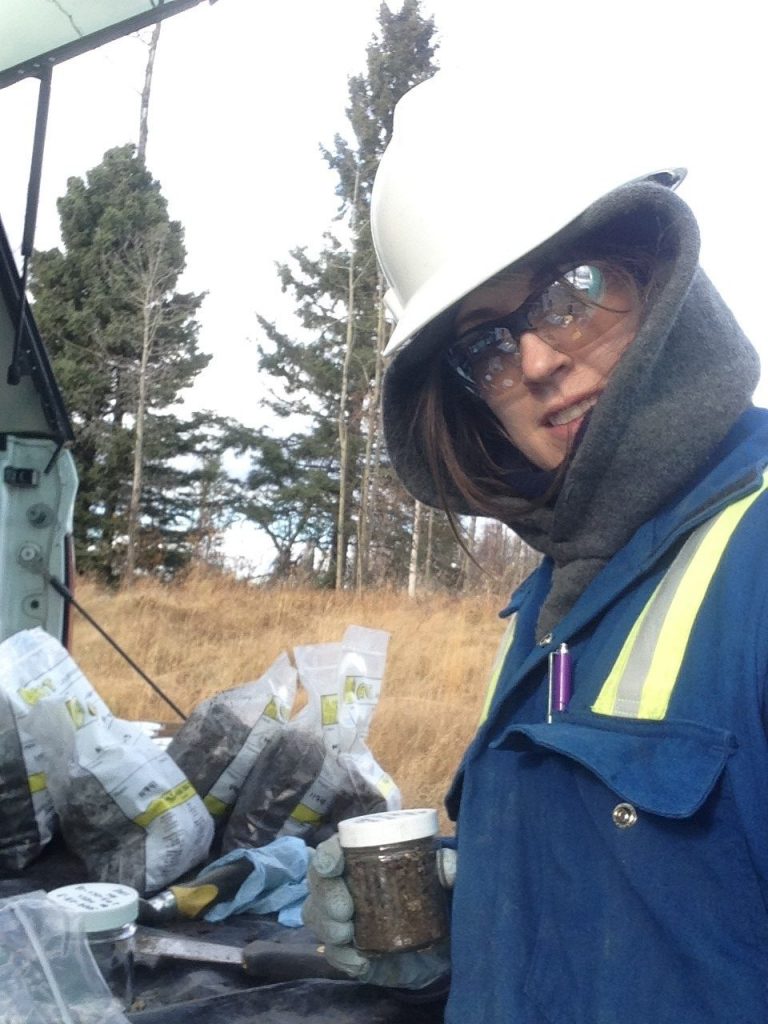 Arianne first started considering a career as an environmental technician when she was working in an administrative role for an oil and gas company.
She enjoyed working in the industry and recognized the opportunity to work on progressive and innovative environmental programs. However, she wanted something that was outdoors, technically challenging and included some travel – an environmental technician fit the bill.
Arianne returned to school to complete a diploma in Environmental Technology at SAIT and used her experience and contacts to get an environmental consultant position at Summit An Earth Services Company.
As an environmental technician, Arianne tackles complex technical challenges to remediate contaminated sites effectively and efficiently. Every site has its own unique issues and requires a site-specific solution. Arianne implements the solution – identifying all the components necessary, communicating the plan, gathering the required safety and technical guidelines, completing the remediation itself and then completing the site assessment. She gets to work outside approximately 60% of her time, which suits her personality best.
My typical day
There's no "typical" day, but during spring break-up, I usually start in the office – preparing a site-specific plan and compiling the safety and technical guidance needed. Then I head to the field. Once at the site I review the conditions and safety documentation and we have our daily safety meeting. Then the work begins – monitoring soil and water, taking detailed notes, observations and recording the instrument readings. Throughout the day I continually assess the conditions and adjust my work to accommodate the environment, technical or administrative issues. Then, it's back to the office to prepare a report of the site conditions and activities and analyze the data from the site against regulatory guidelines. I make recommendations for next steps, or a conclusion when the site work is complete.
The skills I use most are
The biggest asset I can bring to my job is analytical thinking. The complexity of the site can be challenging, and I need to use my technical knowledge and understand the relevant regulatory requirements to find the right solution. I'm also balancing stakeholder expectations and collaborating with colleagues, industry experts and clients.
The best part of my job
Exploring Alberta, British Columbia and Saskatchewan. I spend a lot of time driving to different oil and gas operating fields, spending time in areas I wouldn't otherwise. We live in a beautiful place!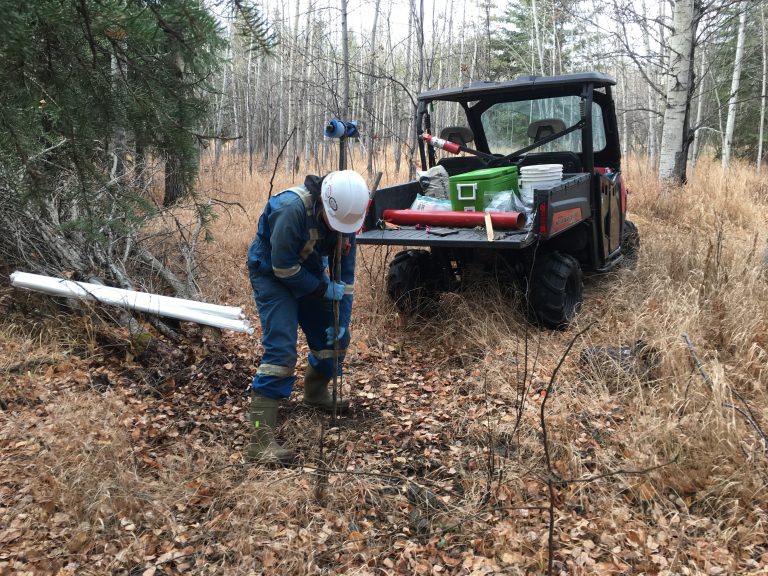 The most challenging part of my job
Working in remote areas can be a blessing and a curse. They can be so beautiful, but sometimes the road access is challenging (or non-existent!). The weather isn't always on my side, and I've had a few wild-life encounters. One time, after checking a site north of Slave Lake and getting back to the truck, my co-worker and I noticed wolf tracks – that were following our tracks! That could've been a dangerous situation for sure. I've also seen grizzlies, lynx, deer and moose, but luckily I haven't seen any of them too close. If you enjoy the outdoors, a challenge and work well under pressure, you should consider a career as an environmental technician.
Company
Summit An Earth Services Company
Location
Calgary, AB
Salary
$42,000 – $145,000
Education
Diploma in Environmental Technology
Salary, education and advancement may vary from company to company.