news
Day in the Life: Samantha – Senior Quality Control Technician, Element Technical Services
Day in the Life: Samantha – Senior Quality Control Technician, Element Technical Services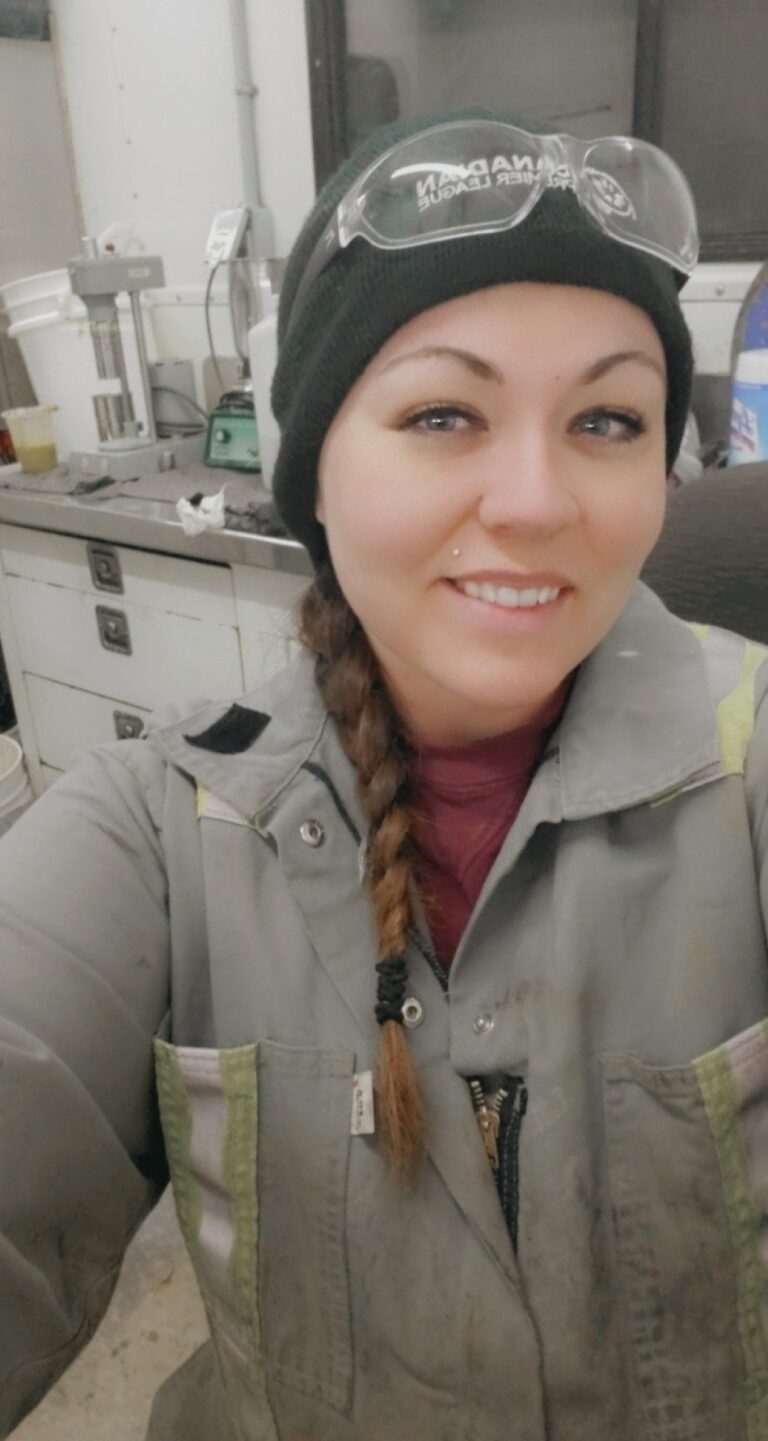 Samantha has experienced many unique opportunities and discoveries while working in Canada's oil and gas services sector, and one of the most memorable was her time spent in Moab. A desert town in Utah, it has some of the most incredible and striking scenery she's ever seen – sunset-coloured rock formations, deep green vegetation and, of course, the vast desert landscape.
"My job has taken me all over Alberta, Utah and Wyoming," says the 31-year-old senior quality control technician with Element Technical Services. "Being in Moab was something I probably wouldn't have done on my own and it was a stand-out opportunity." 
Born and raised in Calgary, Alberta, Samantha was aware of the oil and gas industry's integral role in the local economy but didn't consider it as an employer of choice when she began her career. Then, a friend told her she would be a good fit for the petroleum engineering technology (PET) program at the Southern Alberta Institute of Technology.
"I loved the idea of a mix of office and field work and was looking for an adventure," Samantha says. She'd already completed a land administration course but yearned for a bigger challenge. She found it in the PET courses and graduated from the two-year diploma program in 2017.
Her next adventure was to find a job. The task was made more challenging because the oil and gas services sector was still recovering from a prolonged economic downturn.
"[The job market] was very competitive at the time and there were not a lot of entry-level positions," Samantha says.
Unsure how to market herself, she jumped on opportunities to get to know and catch up with people in the industry. Within four months, Samantha landed her first job as a junior quality control technician, also known as a tech in training.
"I was very green," she says, emphasizing the word "green". She knew she had lots to learn and was hungry to work her way up. Samantha was travelling to job sites to test water used in wells and from sources surrounding the site. To her, this role that she previously had no idea existed was the perfect mix of science and blue collar and the kind of hands-on work she had dreamed of.
After being unexpectedly laid off in 2018, Element rehired her two months later to work in its engineering/quality control department. Her zeal for her job grew. Two years later, the company expanded into the U.S., she headed south of the border to be a field engineering technician.
"Once I returned to Canadian operations in 2020 with all this added experience, I was given a senior quality control technician title," she says. "I'm currently working on getting my C.E.T. (certified engineering technician) designation with ASET (the Association of Science and Engineering Technology Professionals of Alberta)."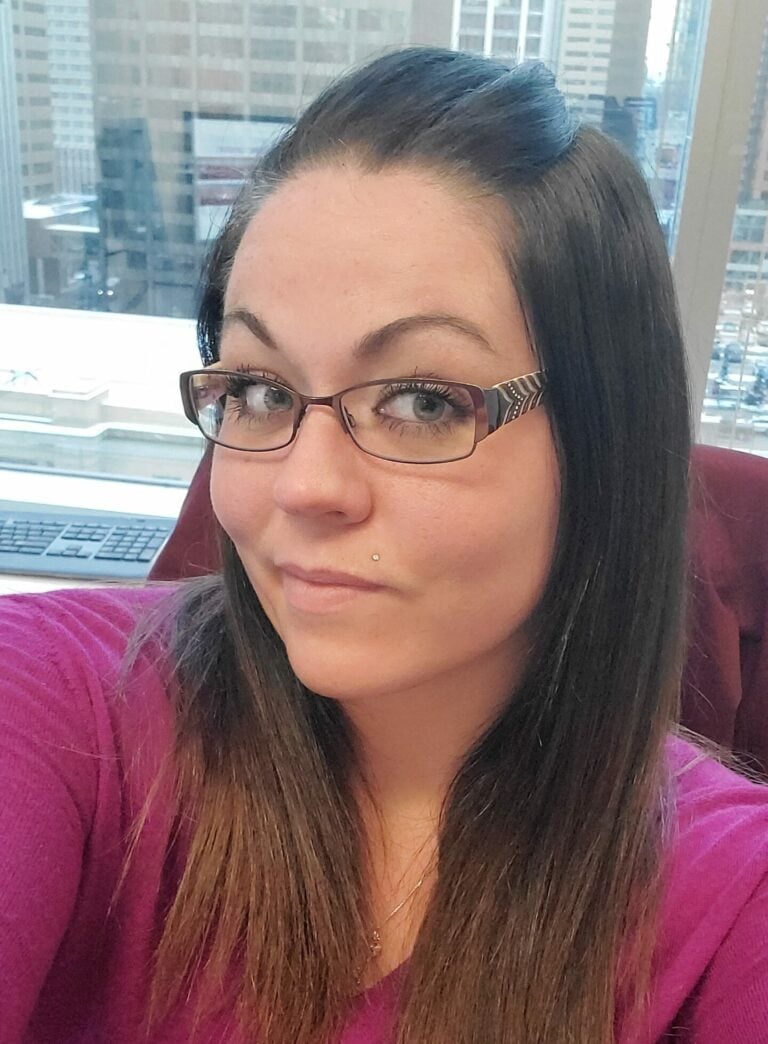 A typical day
Samantha says one of the best parts of her job is that no two days are the same. After five years, however, she knows what to be prepared for.
"The days start early. Before you even begin your 12-hour shift, you've got to get ready in the morning and then drive out to the location," she says.
Some nights are spent in a hotel or a camp. Driving to a wellsite can take an hour or more and working conditions can be extreme.
"Some days there's a foot of snow. It's minus 40 degrees Celsius and the wind is howling." Samantha says. "Some days you get there and it's going to be 40-plus degrees, dusty and dry without a cloud in the sky. Others, there's thick mud up to your knees and it's pouring rain."
Whatever the weather, wherever the location, when she steps onto a wellsite, she knows she has a common goal with everyone else there, from the medics and water haulers to wellhead techs and tool hands.
"Get the work done safely so everyone can go home at the end of the day," she says. "Dealing with whatever other tasks or problems come your way can feel daunting, but there's always the rule that no matter which company you work for, if you see someone struggling you help them out."
I know how much we provide to Canadians and others. Whether it's helping people heat their homes, fill their cars or manufacture products that maintain a great quality of life, I like knowing that what I help accomplish at work is a big part of where that all comes from.
Samantha, Senior Quality Control Technician
Career surprises
Until she was in it, Samantha never expected to work in oil and gas services. She's been surprised by it many times in many ways. Among them: several different types of jobs; how readily she's been accepted as a woman with a "female-forward attitude"; and the sense of pride she has about working in the energy sector.
Company
Location
Calgary, Alberta
Salary
$53,000 to $103,000
Education
Post-secondary diploma
Salary, education and advancement may vary from company to company.