news
Employer survey findings
Labour Market Information
Employer survey findings
Towards the end of 2018 we surveyed a small sampling of 13 oil and gas companies representing approximately 16,000 workers across the oil sands, services and pipeline sub-sectors to determine their plans for this year.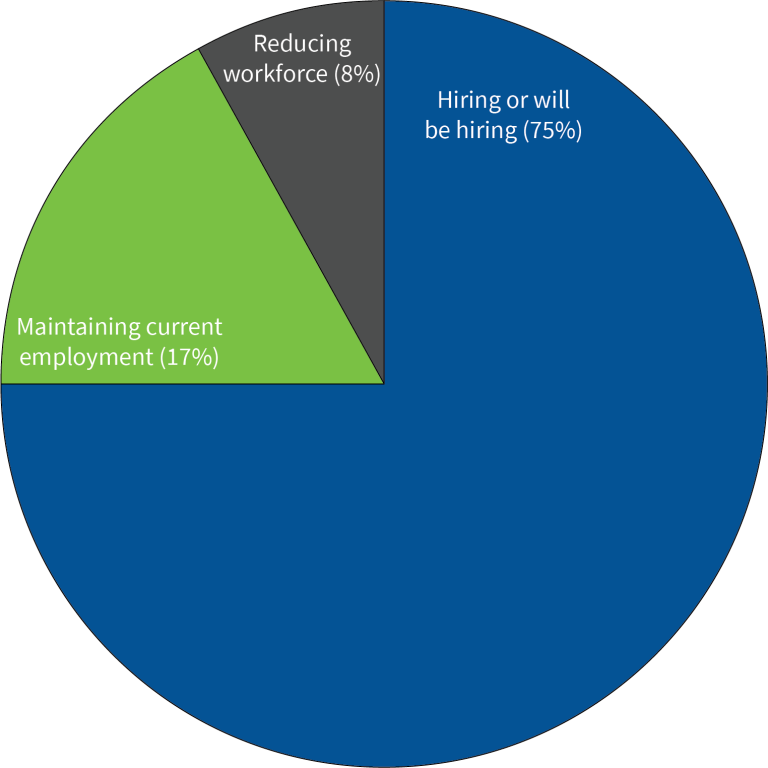 PetroLMI discovered a couple interesting tidbits through the survey. The first came as a surprise: 75% of those surveyed indicated they were hiring or would be hiring in 2019. Only 8% indicated they'd be reducing their workforce levels. Reasons for hiring included growth, expansion or increased activity (90%), replacements due to turnover (56%), replacements due to retirements (33%) and requirements for different skills (33%). Unsurprisingly, jobs were expected be focused in Western Canada, specifically Alberta (67%), British Columbia (44%) and Saskatchewan (33%).
The second finding of note was that 50% of the employers identified employee engagement as their number one workforce challenge. This was closely followed by attracting and retaining workers in hard-to-recruit locations, shortages in specific skills and experience and keeping current workers employed (all at 42%). This came as a bit of a surprise as when we look at the November employment and labour force data, our industry unemployment rate was right around the balanced rate of 6% (as of November, 2018 it was 5.77%). However, in more remote operating regions such as Athabasca, Grande Prairie, Peace River, Wood Buffalo and Cold Lake, the unemployment rate sits at 0.4%. Even in more central locations such as Red Deer, the unemployment rate is well below balanced at 2.2%. Most of the jobs in these regions are in the oil and gas services sub-sector.