news
Employment increases for third consecutive quarter
Employment increases for third consecutive quarter
We've just released the Q1 labour force data for the oil and gas industry from Statistics Canada. All signs point toward industry recovering. Employment is up 5%, or 9,000 jobs, from last quarter, and oil prices have been above US$60 per barrel for all of 2018. After the last three years of job losses, there is some optimism that the worst is behind us.
The services sector has seen close to 65% of the employment growth, while 35% of the growth happened in the pipeline sector. Exploration and production, which includes the oil sands, accounted for only 5% of the growth. As expected, most of the jobs are in field and plant-based positions, or office roles that support exploitation, production and ongoing operations.
The labour force grew in conjunction with employment, keeping the unemployment rate just below 5% and below a balanced rate of 6%. Clear communication of hiring needs and opportunities is needed to attract workers.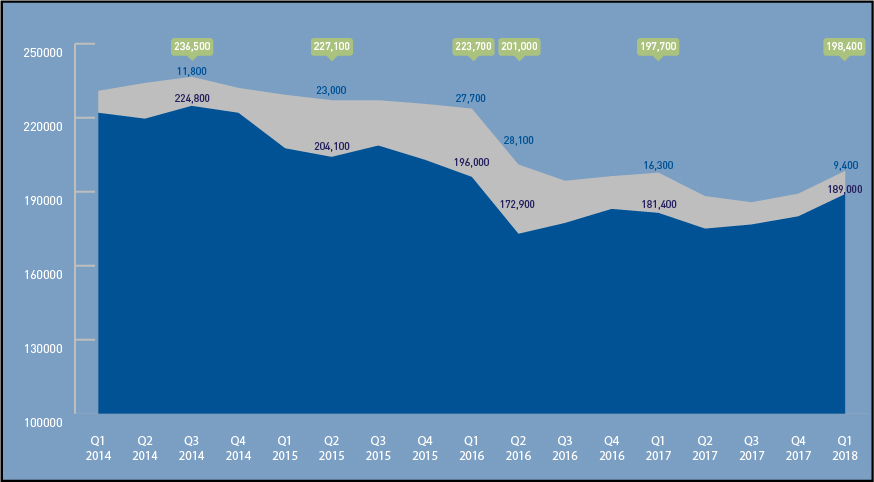 Alberta and Saskatchewan oil and gas employment increased 6% and 10% respectively from Q4 2017, marking the third consecutive quarterly increase for the provinces. In British Columbia and Atlantic Canada employment decreased by 9% and 16% respectively. Unlike other provinces, British Columbia is the only oil and gas producer to be on a downward trend since Q2 2017.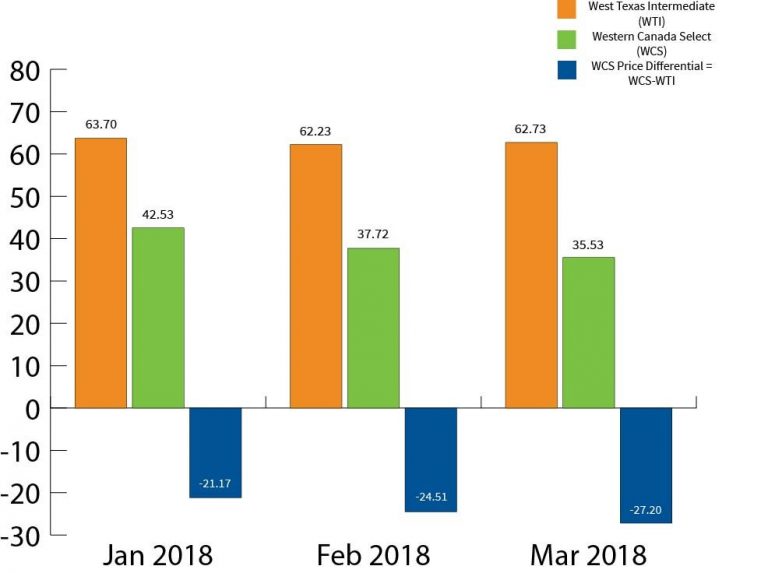 Despite the overall increases, growth will be limited. Current pipelines are at capacity, and even as oil prices rise, companies' production is limited due to pipeline constraints. If the Trans Mountain pipeline is built, it remains years away from completion. Currently, Alberta's Western Canada Select has been selling for up to a 43% discount compared to West Texas Intermediate, adding additional financial pressures to companies and restricting workforce growth. (Source: Alberta Government)