news
Engaging with our communities
Labour Market Information
Engaging with our communities
Happy Friday! Here's one of our last facts on Canada's changing oil and gas workforce.
Fact #4: The need for stakeholder and Aboriginal relations professionals is on the rise.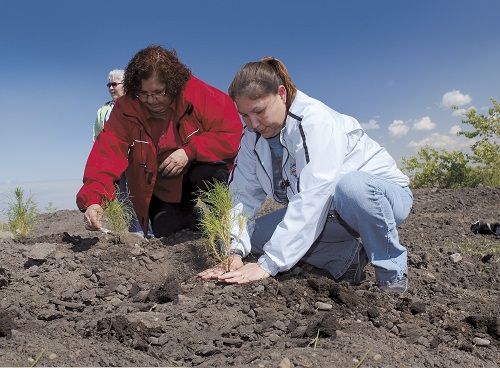 Oil and gas companies are investing more and more time and money in their quest to obtain support for oil and gas exploration, production and distribution activity. Securing the social license to operate from communities that have not historically participated in oil and gas development can be complex and difficult.
Photo courtesy of Suncor Energy Inc.That's why professionals who have the ability to manage sophisticated community and Aboriginal relationships are playing a key role in these projects.
Public scrutiny of current and planned projects is on the rise across Canada; the need for stakeholder and Aboriginal relations will continue to rise with it.
Considering a career in the oil and gas industry? Once activity picks up again – and it will – stakeholder relations professional might be the career for you!
Want to know more? Read Shifting Priorities and a Shifting Workforce.