news
Exploring LNG in Canada: Upstream, midstream and facility operations
Labour Market Information
Exploring LNG in Canada: Upstream, midstream and facility operations
Earlier this week, we looked at LNG's labour demand requirements for the on-site construction sub-sector. Today, we explore the upstream, midstream and facility operations labour that will be needed if the construction of one large-scale two-train LNG facility and one medium-scale two-train plant move forward before the end of 2020.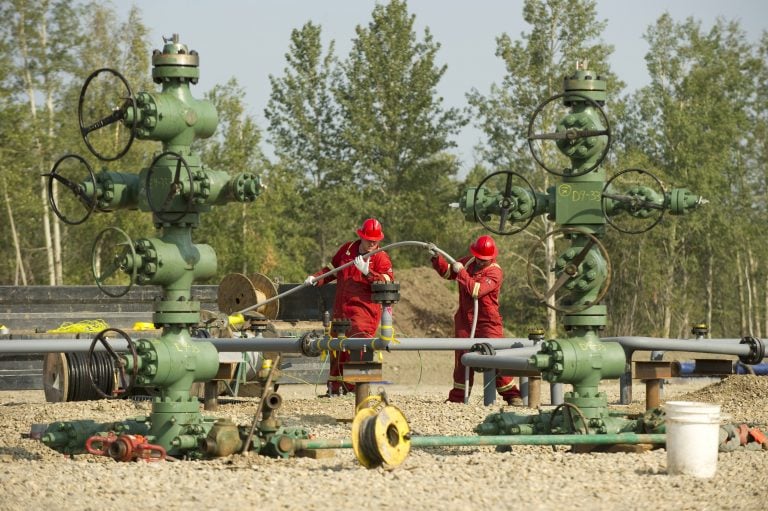 Upstream and Midstream 
The development of an LNG sector in Canada will have the greatest impact on B.C.'s upstream and midstream sectors as LNG facilities proposed for Eastern Canada and Quebec plan to use natural gas from the eastern United States –
at least initially.
PetroLMI offers two scenarios to project B.C.'s upstream and midstream activity and labour demand if an LNG project progresses. In a lower scenario, net hiring requirements could reach 3,000 workers. In a Higher scenario, net hiring requirements could reach almost 3,700 workers.
The majority of B.C.'s upstream and midstream employment increases would occur in occupations that support field work, including oilfield construction, drilling, completions and well services. Baby boomer retirements could drive hiring at the supervisory and manager levels.
LNG Facility Operations 
The workforce required to operate an LNG facility, which falls into the downstream sector, is relatively small compared to that required for the construction, upstream and midstream sectors. Between 200 and 350 direct positions are required for a plant, depending on the plant size and the technology implemented. As a result, operations staff could be in place before the end of 2020 if LNG progresses more quickly.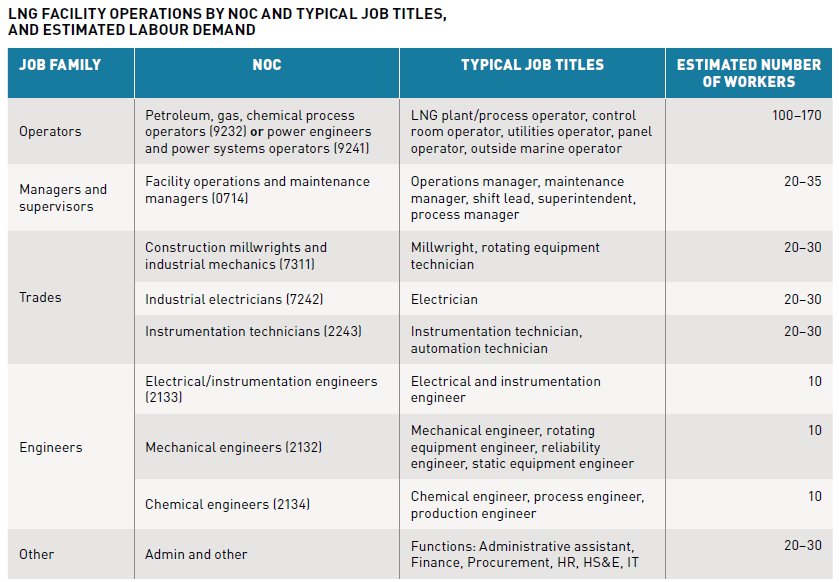 LNG facility operations also drive indirect job opportunities, including employment in industries such as repair maintenance, waste management, truck transportation, security, and professional, scientific and technical services.
Want to know more about Canada's LNG sector? Read the report!
Did you miss the release of PetroLMI's labour market outlooks last week? You can find out more about them in last week's blog post!