news
Exploring LNG: Same skills, different jobs
Labour Market Information
Exploring LNG: Same skills, different jobs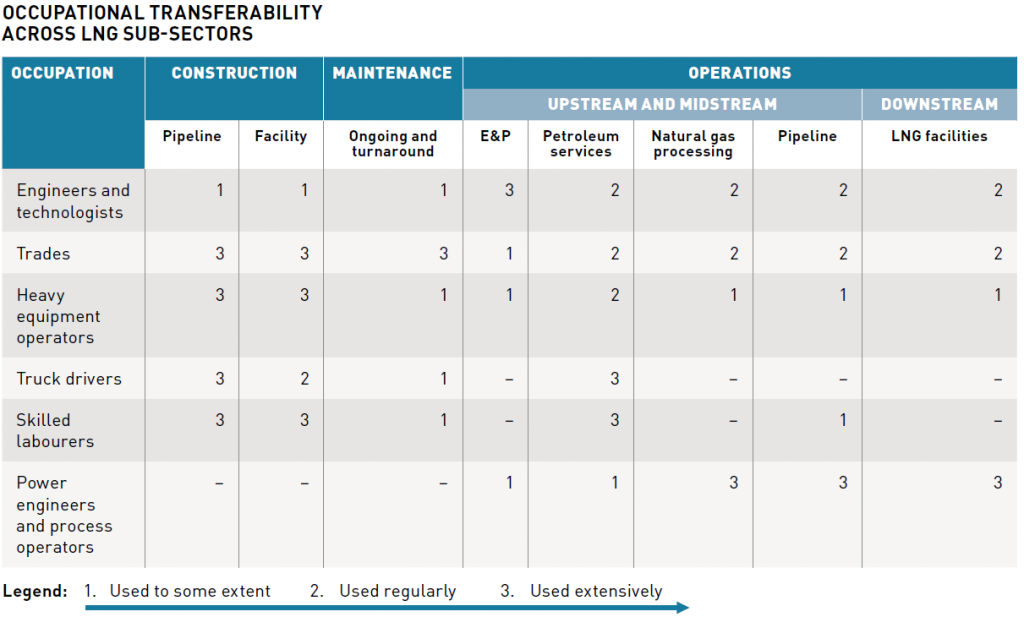 Many of the LNG sub-sectors require occupations with the same qualifications. The key differentiating factors between these occupations tend to be the nature of work and working conditions.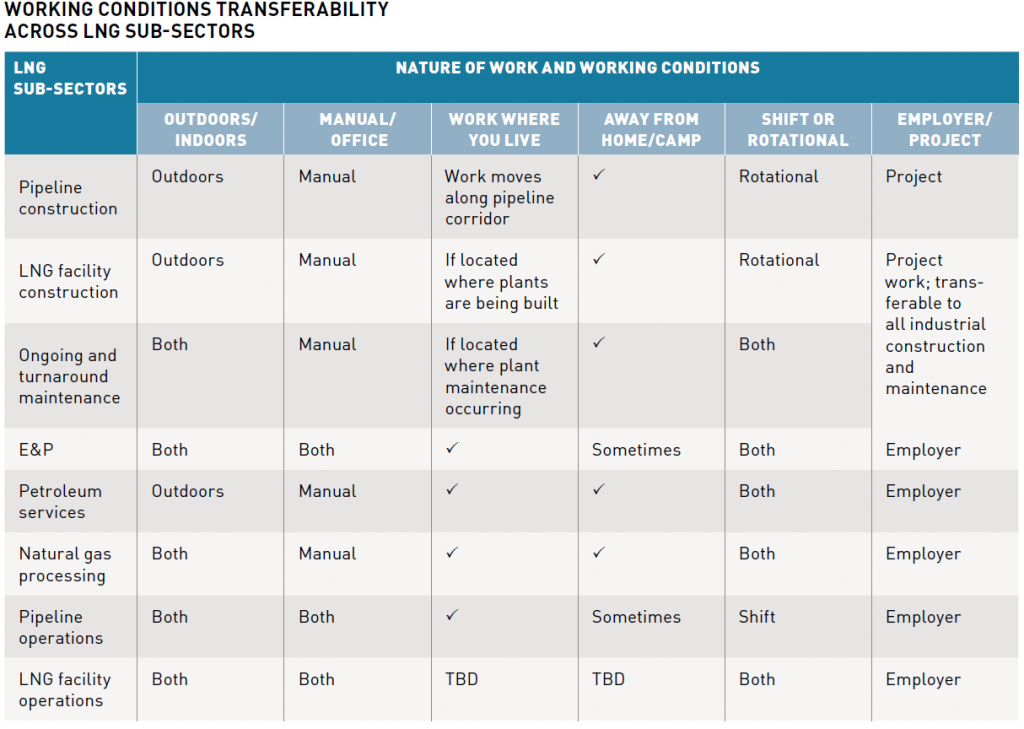 We know Canada's LNG projects lack the local and regional labour supply needed to support their development. The substantial job losses that have occurred within the oil and gas industry due to the economic downturn may provide LNG facility and pipeline project owners the opportunity to access needed sources of skilled labour.
Want to know more about Canada's LNG sector? Read the report!
Did you miss the release of PetroLMI's labour market outlooks last month? You can find out more about them in our previous blog post!