news
FOR LAUNCH Skills transferability: a personal story
FOR LAUNCH Skills transferability: a personal story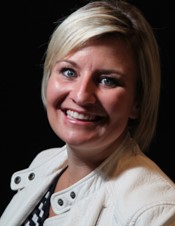 Heather manages PetroLMI's Occupational Information and Tools project. It sounds a bit boring, but trust us, it's not. Heather's project might just help you take the next step in your career! But more on that later…
Back to Heather: she didn't start out as a project manager. Heather's first foray into the professional world was as an elementary school teacher. Which led to job coach. Which led to adult learning and leadership specialist. One job lead her to the other. And then her skills led Heather here, to PetroLMI.
This is  indicative of the 21st century workforce; it's diverse and highly skilled. And along each step of their career paths, workers acquire and use a new repertoire of skills.
Why the 21st Workforce is Beneficial to the Oil and Gas Industry
Have you ever heard the saying "Change is good?". When a worker has had exposure to various jobs, roles and even sectors, these experiences strengthen their problem solving abilities, negotiation and communication skills. It their ability to think "big picture." Their work within these various roles and occupations allows them to understand the varying processes and the holistic cost implications of their actions. This makes them "hot demand" workers with a highly coveted business acumen.
In addition, a worker that has learned or is willing to transfer their skillsets among roles and occupations  displays an  innovative edge, they are adaptive to various technologies and processes and strive for continuous learning.
A highly transferable workforce (as outlined above) is exactly what the Canadian oil and gas industry requires to be sustainable during times of prosperity and times of uncertainty. The industry needs a workforce that is innovative, highly skilled and can streamline operational processes to ensure the right skills are in the right place at the right time.
Harnessing Your Transferable Skills
Identifying your transferable skills is not a simple task.  Job seekers are constantly told to market their transferable skills, but truth be told to do this in a manner that involves insight and value is difficult. PetroLMI is developing an online tool to educate and empower the workforce. The much anticipated launch (Spring 2016) of the ONE-OF-A-KIND online tool will allow users to self-assess their skills, explore and compare occupations, identify skills gaps and explore career paths.
To learn more about the tool visit: www.Careersinoilandgas.com
Are you passionate about skills transferability and the sustainability of the Oil and Gas workforce? Contact me to find out how you can volunteer with the project. We are currently seeking Subject Matter Experts to aid in the development of credible, authentic and validated job profiles.