news
PetroLMI's Experience the Energy: Take the Tour already an award-winner
PetroLMI's Experience the Energy: Take the Tour already an award-winner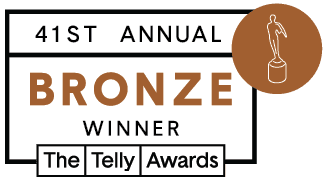 PetroLMI launched Experience the Energy: Take the Tour in November 2019 and just a few months later, this first-of-its-kind virtual reality (VR) tour of Canada's oil and gas worksites is an international award winner.
The VR experience has won bronze in the 41st Annual Telly Awards for use of 360-degree video technology in the immersive and mixed reality category.
The Telly Awards is the premier award honouring video and television across all screens. Established in 1979, the Telly Awards receives more than 12,000 entries from countries across five continents. Entrants are judged by the Telly Awards Judging Council—an industry body of over 200 leading experts, including advertising agencies, production companies and major television networks.
Working with Edmonton-based multi-media company Dynacor Media to capture the 360-degree video, Experience the Energy: Take the Tour features the careers, innovation and technologies of seven different active worksites in oil and gas—conventional and automated drilling, steam assisted gravity drainage (SAGD), mining and processing, as well as natural gas and liquids pipelines. Viewers get up close and see the leading-edge technologies that are transforming the Canadian energy industry.
Designed with Indigenous Peoples, youth, workers in transition and newcomers to Canada in mind, this VR experience is proving to be a powerful engagement tool. Canada's evolving energy industry requires new and different skills and knowledge and workers often don't have enough information about the shifting requirements. Initiatives such as Experience the Energy: Take the Tour help generate awareness of the roles and opportunities available in the energy industry.
To further help close the skills gaps, following the launch of the virtual tour, PetroLMI released a second initiative, Experience the Energy: Take the Challenge, a series of extended reality (XR) mini-games that test aptitudes and skills and show how they align with 10 careers in Canada's oil and gas industry. The mini-games use virtual reality (VR) to fully immerse the user in the experience and augmented reality (AR) to integrate virtual and physical space. Users can try their hand at drilling down a wellbore, adjusting valves to maintain equipment pressure and sending PetroLMI's one-of-a-kind robot assistant, Appo, into the field to look for safety hazards.
The Experience the Energy series is available in both English and French and can be downloaded for free through the Oculus Store for the Oculus Go VR headset.
Access to film active worksites and workers was provided by Beaver Drilling, Cenovus Energy, Enbridge, Imperial Oil, Keyera and TC Energy. Funding was provided by the Government of Canada's Sectoral Initiatives Program for five of the seven worksites—automated and conventional drilling, mining and SAGD operations as well as a processing plant. The two remaining worksites—liquids and natural gas pipelines—were funded by the Province of Alberta, working in partnership with the Government of Canada to provide employment support programs and services.
Visit Careers in Oil + Gas to learn more.