news
Process operators: go with the flow
Labour Market Information
Process operators: go with the flow
Here it is – the last fact on Canada's oil and gas changing workforce!
For the rest of the week, PetroLMI will be at the 2015 International LNG in BC conference where we'll be debuting a sneak peak of the Careers in Oil + Gas online tool! Stay tuned…
Fact #5: Process operators are required to handle the new product flowing through pipelines and plants.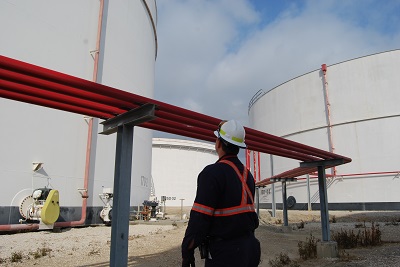 In recent years, the majority of new oil and gas production in Canada has come from remote reserves in northern Alberta and northeast British Columbia.
Photo courtesy of Kinder MorganAs we've discussed before, these resources are difficult to access and extract – and this has changed the technology and skills required by the industry. This includes how we process and transport oil and gas in Canada and abroad. The result? The industry now requires process operators to handle the new product flowing through our pipelines and processing plants.
Considering a career in the oil and gas industry? Once activity picks up again – and it will – process operator might be the career option for you!
Want to know more? Read Shifting Priorities and a Shifting Workforce.