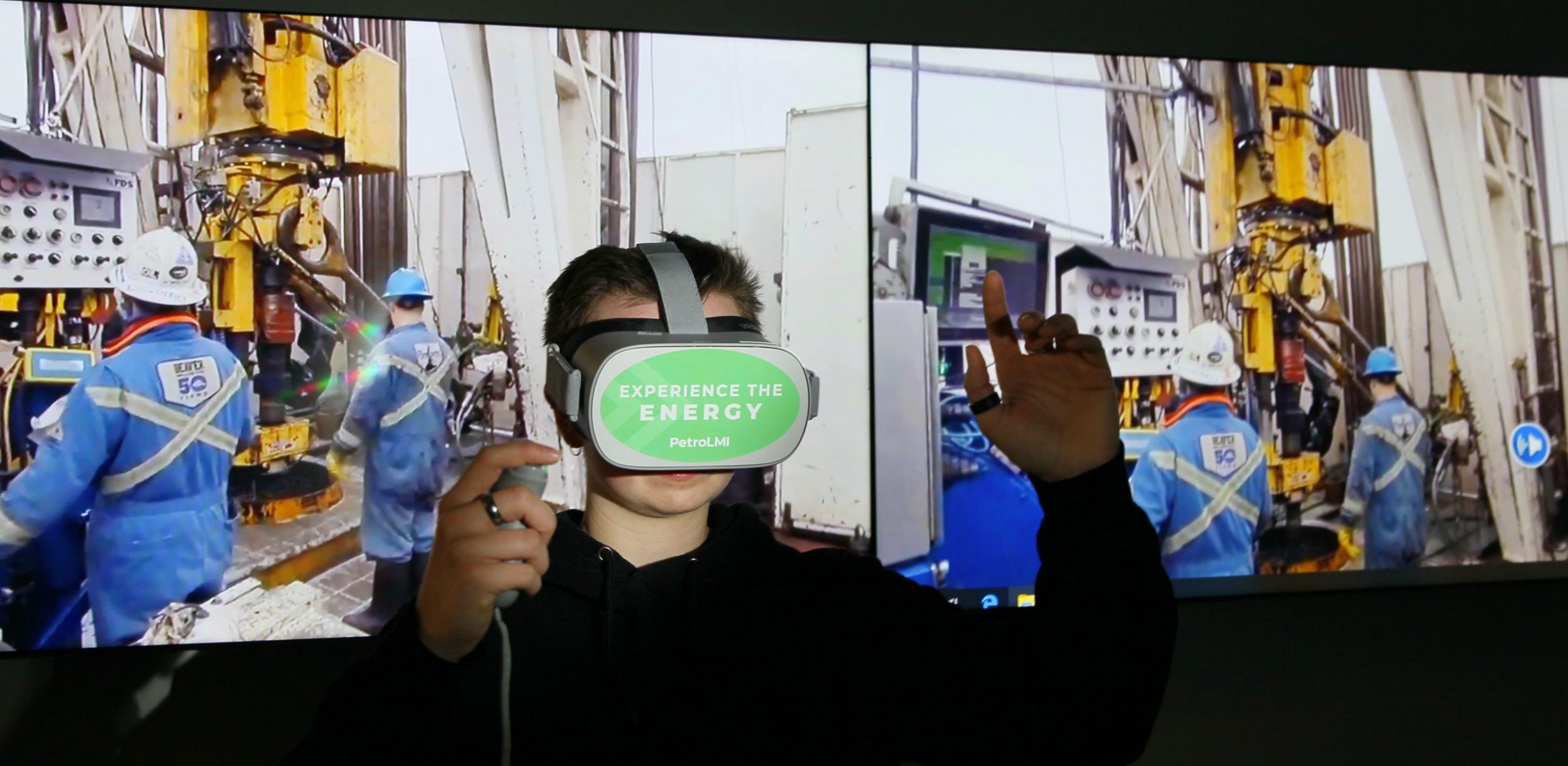 news
Virtual reality field trip brings energy industry to the classroom 
Virtual reality field trip brings energy industry to the classroom 
A school field trip during a pandemic? No problem! To encourage learning opportunities during COVID-19, Careers in Energy developed a virtual reality (VR) field trip to teach students about careers and innovations in energy. This experience allows students to see the careers and leading-edge technologies that are transforming the Canadian energy industry. In addition to the VR, Careers in Energy created customized presentations designed for grades 3 through 12.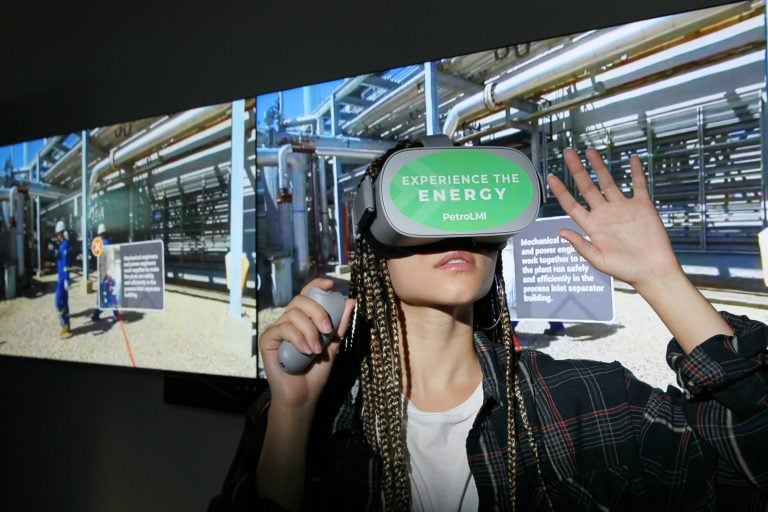 Visit different work sites
In Experience the Energy: Take the Tour, students explore oil and gas sites in Alberta without leaving the classroom. Students experience an award-winning, live, interactive, 360-degree tour of eight different oil and gas work sites including: automated and conventional drilling, oil sands mining and specialized drilling, processing plant, wellsite decommissioning, natural gas and liquids pipelines. Students can transport to different locations at each site to get a firsthand look at the equipment and technology being used and what careers are involved.
Play games to test your skills
Students can also challenge themselves to find out how their skills align with 10 careers in the oil and gas industry.  Experience the Energy: Take the Challenge is a series of skill-testing games using a mix of VR and augmented reality (AR).
Students first choose if they like working with big ideas, specialized machines or doing physical work and then try their hand at drilling, adjusting valves to maintain pressure, sending our one-of-a-kind robot assistant, Appo, into the field to look for hazards, and more.
The kids loved the VR experience! There is so much potential here for cross-curricular activities. Language arts, math and social studies in addition to the science part. You could create units for each of them based on this activity.
Luigi Pollio, Father Leonard Van Tighem School (Lethbridge, AB)
Why book Experience the Energy?
The Experience the Energy VR field trip presents a realistic perspective of oil and gas, including why we're transitioning away from certain energy sources and how  Canada's energy industry is a leader in technology, the development of renewables, environmental regulations and safety. It provides a fun and engaging way to explore the diverse occupations in the energy sector and experience what it's like to be on job sites.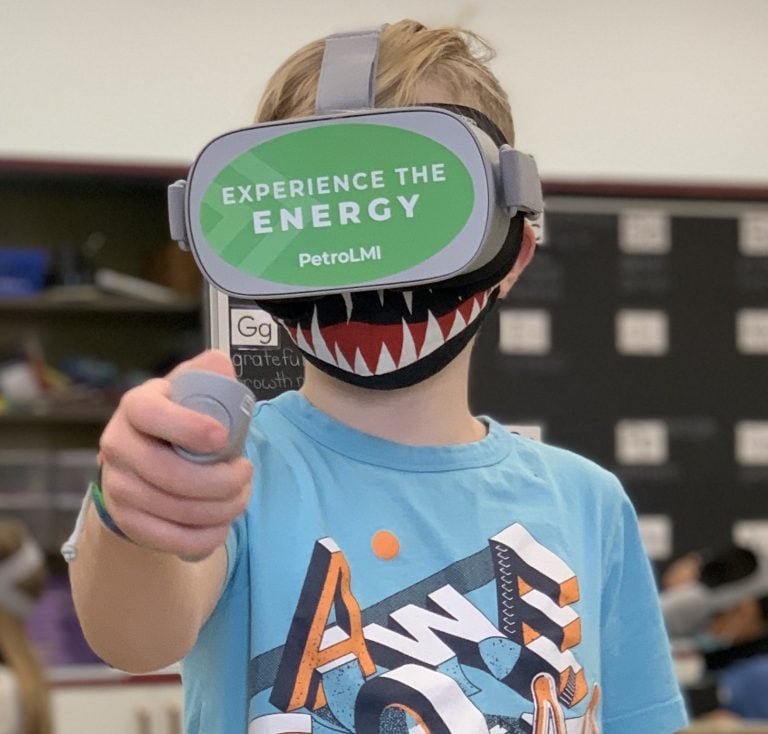 In addition:
IT'S FREE!* 
Fits easily into most science curriculums. 
We provide everything you need:  

Presentation on Canada's energy industry tailored to your students' age groups. 
29 VR headsets (with easy-to-follow instructions). 
Cleanbox that sanitizes each headset with UVC light in 60 seconds.  

Schooling from home? Download the apps for free from GooglePlay, Apple App Store and Oculus GO.
Canada's evolving energy industry requires new skills and knowledge. Give your students a glimpse into the innovative world of oil and gas, the careers, and the leading-edge technologies that are transforming the Canadian energy industry.  
I learned that there are lots of jobs in the oil industry and that it is very hard if you don't know what you are doing. I also learned that oil companies don't only care about money but the environment too.
Grade 6 student
Did you know?
The Experience the Energy VR field trip has been used by six schools and a community STEM program since November 2020, has reached more than 800 students and 98.3% of users recommend this experience.
The magic of Cleanbox technology
You may wonder how VR headsets can be safely shared among students during a pandemic. It is all thanks to the "magic" of a new technology called Cleanbox. The Cleanbox unit uses a form of ultraviolet light called UVC to decontaminate surfaces. It's easy to use:, place the headset and controller into the box, close the door and press a button. A light comes on for one minute and kills 99.99% of bacteria, viruses and fungi, including COVID-19. Open the door and voila! — the headset is ready to use by the next student. It really is magic!
To learn more or book the Experience the Energy VR Field Trip for your class, email [email protected]
*This project is funded by the Government of Canada's Sectoral Initiatives Program. 
I learnt just how hard working in this business is. You have to be able to work under pressure. Some jobs in the oil and gas industry would definitely be a good and fun career.
Grade 5 student