Day in the Life
Beckey Heavy Equipment Technician Apprentice
The day Beckey turned 39 in 2019, she became an unabashed mechanic apprentice working on "yellow iron." Translation: she started working as a heavy equipment technician for Finning Canada, which manufactures yellow-coloured Caterpillar heavy equipment. Examples include giant D11 dozers, the world's largest haul trucks and ginormous excavators that are used in and around Fort McMurray, the heart of Canada's oil sands mining operations.
Read Beckey's Story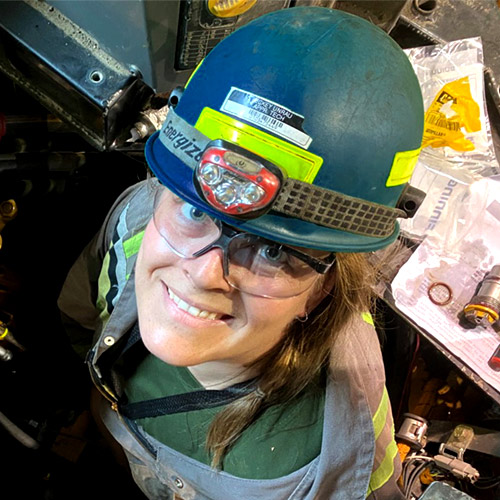 I used to be in procurement and I'd reached the top of what I could do. Now, I'm learning something new every day. 
Are your skills a fit for industrial construction and maintenance in energy?
Learn how your oil and gas skills apply to this sector.
Assess Your Career Change