Sustainability in Energy Micro-credential Program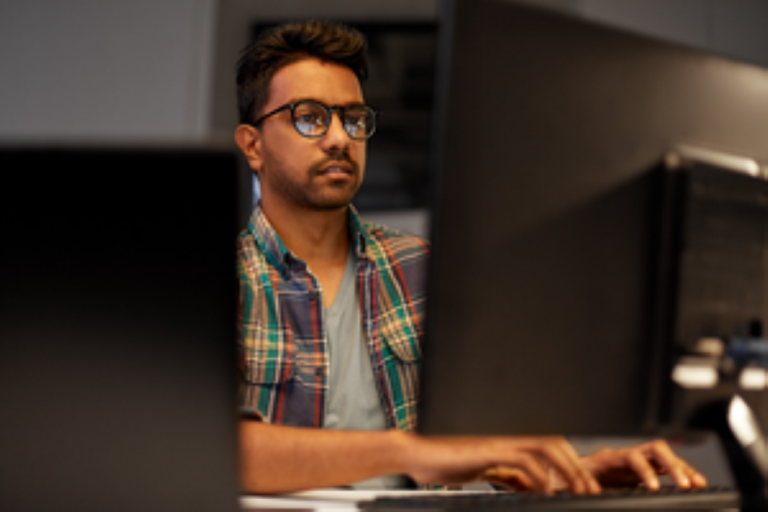 Don't miss this upskilling opportunity – available to all existing and new Canadian energy workers
Achieving the energy industry's sustainability and emissions reduction goals is vital and workers must continue to evolve their skills. There are thousands in the energy sector who could benefit from easily accessible training focused on general sustainability and environment, social and governance (ESG) skills and knowledge.
geoLOGIC systems and Careers in Energy have teamed up to fill this gap with The Sustainability in Energy Micro-credential. The goal of this professional development program for workers in Canadian energy is to enhance their ESG skills . This program is fully funded by the Government of Canada's Sectoral Workforce Solutions Program, so there are no out-of-pocket costs for participants.
Program overview
The curriculum consists of 12 online modules covering four major areas:
Sustainability and ESG in the energy industry
Environment
Governance
Social
The modules provide a deep dive into ESG performance and reporting fundamentals; emissions sources, measurement and reduction; the role of new technologies; water and land management; governance and social best practices; and Indigenous engagement.
Who should apply:
Early to mid-career energy professionals
Engineers, geoscientists and other technical roles
Operations and maintenance specialists
Corporate services employees
Business developers and salespeople
Commitment and outcomes:
Participants work at their own pace to complete the eLearning modules. A commitment of approximately 50 hours over 12 months is required.
Participants will attend four live webinars with industry leaders and sustainability experts.
Assessments will be completed at the end of each course to allow participants an opportunity to demonstrate their proficiency on the subject matter.
The micro-credential will be awarded to participants who successfully complete the modules.
The Sustainability in Energy Micro-Credential program begins on April 1, 2023. Apply now or contact geoLOGIC to learn more.

---
geoLOGIC systems ltd. is a leading information services company driven by a mission to provide premium-quality data, software, analytics, news and actionable insights to the energy industry.
Back to top