news
Day in the life: Jelayne – Lab Technician
Day in the life: Jelayne – Lab Technician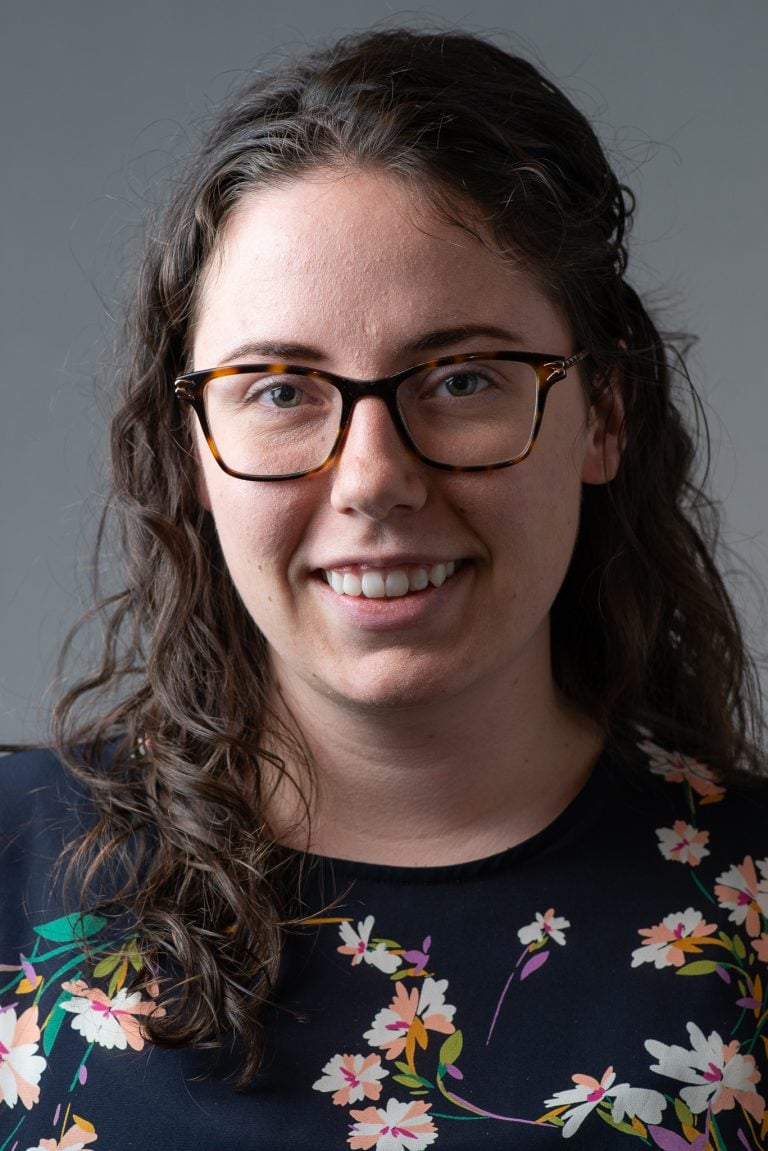 Jelayne effortlessly speaks a dialect few people understand: the language of microfluidics. Best described as — hold onto your hat, now — the study of fluid behaviour in sub-millimeter scale using a nanofabrication process to make reservoir analogues on microchips, Jelayne translates this scientific language with ease.
A chemical lab technician with Interface Fluidics, she breaks down the technical lingo to describe her work.
"Using a few millilitres of fluid of a client's oil well sample, we mimic the same process used in the field to understand which fluids will help improve oil recovery," she says. "Microfluidic technology was originally used in medical research, such as pregnancy tests. We push the limits to tackle industry challenges. It's a unique application for microfluidics and Interface commercialized it."
A typical day
Work at Interface is never the same day twice, Jelayne says. The relatively small company, with Calgary headquarters, has gained an international reputation for its innovation in analyzing oil reservoir fluid behaviour. In June 2020, it earned an Energy Excellence Award in the category of exporting excellence in advanced technology from the Daily Oil Bulletin (DOB). The DOB praised Interface for its "lab on a chip" technology and ability to disrupt conventional lab testing.
Interface Fluidics helps its clients unlock up to 25% higher oil recovery by improving the amount of oil captured while optimizing the use of fluids.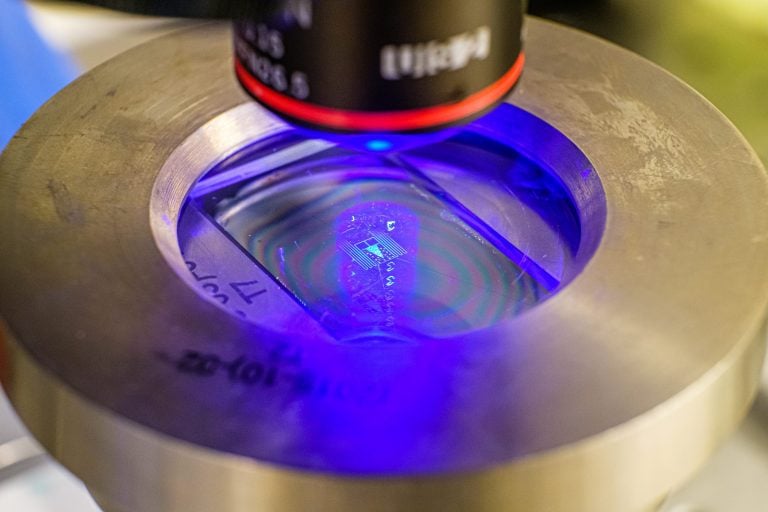 While the company's test results help deliver impacts in the field, much of its technical and research work is in the lab, where Jelayne can often be found. The exacting science of her work leaves almost no margin of error. Working in facilities at the University of Alberta, she conducts tests and measures results based on how fluids react to fractions of PSI (pounds per square inch).
"We do this for the active study of chemical properties," Jelayne explains. "Flow rates need to be finely controlled to observe the properties of injected chemicals. If the flow rate is too high, it is no longer representative of what's happening in the field."
Developing a new test can take months of work before it's ready to be offered to clients. But it has a pay-off.
"It is very rewarding to see all your hard work come together. Additionally, I have had the opportunity to present results to clients, which has taken me out of my comfort zone and helped me build my confidence and public speaking skills."
Because Interface is constantly growing and evolving, Jelayne's job is, too.
"I can also be found processing data collected from the experiments, doing product development, working with senior leadership, and collaborating with the nanofabrication team to develop new reservoir analogues," she says.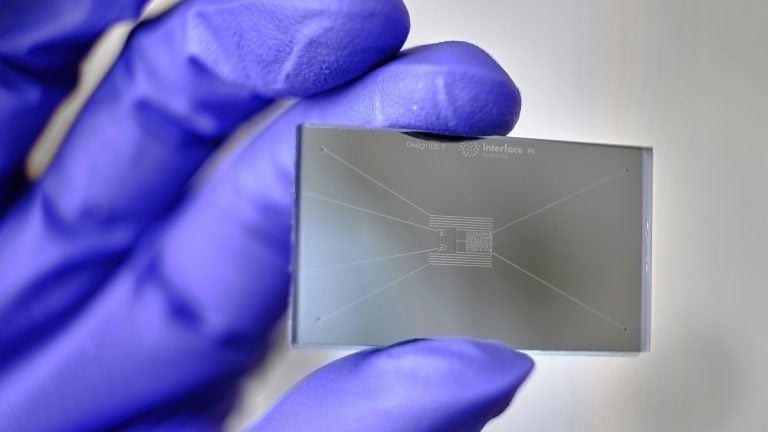 What is a reservoir analogue?
Obtaining geophysical data is a time consuming and costly activity. One strategy is to use existing information from similar reservoirs to better determine the missing data and get more information about the target area. When developing a reservoir analogue, the technical team, geologist and reservoir engineers must evaluate all accessible data types such as seismic, well logs, well testing, production data, cores and analogues data available, to make the best technical and business decisions in exploration and production operations process.
Adapted from: Ganat TA. (2020) Petroleum Reservoir Analogues. In: Technical Guidance for Petroleum Exploration and Production Plans. SpringerBriefs in Applied Sciences and Technology. Springer, Cham.
My expertise is enhanced oil recovery (EOR) and I love mentoring co-workers on various EOR processes such as polymer flooding – which is a technique we use to increase oil production by injecting a chemical called a polymer into the well.
Jelayne, Chemical Laboratory Technology diploma, Southern Alberta Institute of Technology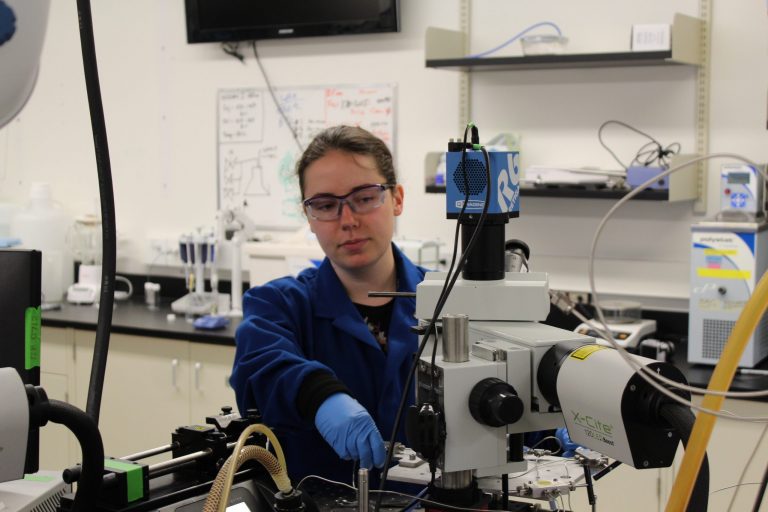 Fast-paced environment
The skills she uses most on the job, Jelayne says, are troubleshooting and analysis.
"The laboratory is a fast-paced environment and there are always challenges, so it's important to have the skills to approach each situation in a systematic and thought out way," she says. "Additionally, there are some specific technical skills that are important for our laboratory testing, like working with high temperatures and pressures and safe chemical handling."
These challenges are the most enjoyable part of her job, Jelayne says.
"A lot of other lab jobs are repetitive, but we're working to develop new tests and it's important we collaborate and try new ideas. We get to help or have a hand in everything fairly early. Exposure to my client's challenges really opens my eyes to where I can go in my career."
Her first revelation was to consider a degree in technology. She's now studying for a degree at the Northern Alberta Institute of Technology (NAIT).
"I want to see where it takes me. I think it will open a lot of opportunities, but I really see myself in a business development role and using a wider variety of skills," Jelayne says. "I've only been in the industry for four years and I'm happy to be part of the team."
She sees many possibilities with Interface.
"It's an exciting place to be—Interface is an innovative force and I'm part of making a change in our industry, which is working toward greater sustainability and being more environmentally responsible."
Company
Location
Edmonton, Alberta
Salary
$41,000 to $79,000
Education
Chemical Laboratory Technology diploma, Southern Alberta Institute of Technology
Currently enrolled in Bachelor of Technology, Northern Alberta Institute of Technology
Salary, education and advancement may vary from company to company.