news
Canadian Clean Energy Shuttle Program
Canadian Clean Energy Shuttle Program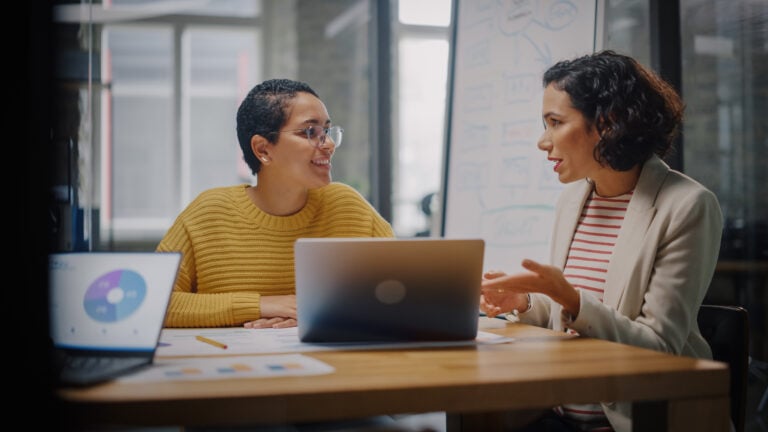 Over 200,000 new jobs are expected to be created in Canada's clean energy sector by 2030, according to a 2021 report by Clean Energy Canada. This includes everything from renewable energy production and clean tech to roles in other industries focused on the decarbonization of the Canadian economy.
Higher Landing's recently launched Canadian Clean Energy Shuttle (CCES) program teaches participants how to transition their careers to support the clean energy economy. Based on their flagship Shuttle Program, which boasts over 70% of participants landing new roles, the 12-week CCES program examines trends and opportunities in this sector and provides practical, hands-on education.
Free program helps Canadians transition to careers in clean energy
Fast facts
There are no out-of-pocket costs for participants. In partnership with Careers in Energy, the CCES program is fully funded by The Government of Canada's Sectoral Workforce Solutions Program.
Participants do not have to come from the energy industry. This program is open to anyone considering a move into the clean energy sector no matter where they're working or if they're unemployed.
Any Canadian citizen or permanent resident can apply. This is open to anyone looking to transition their career to the clean energy sector.
The program is easy to access. Online delivery enables people from across Canada to participate, and much of the work takes place during normal business hours. Participants are required to commit approximately 20 hours per week for three months.
Program participants will:
Identify their strengths, interests, values and purpose.
Uncover hidden opportunities in the job market.
Learn how to build their personal brands and market themselves to decision makers.
Pitch themselves to a panel of senior decision makers from the energy industry in Higher Landing's famous Grizzly Den.
Want to learn more? Register for an information session.

---
Higher Landing is an innovative career transformation company. We provide professional transition, branding and marketing services for individuals transitioning or reinventing their careers.