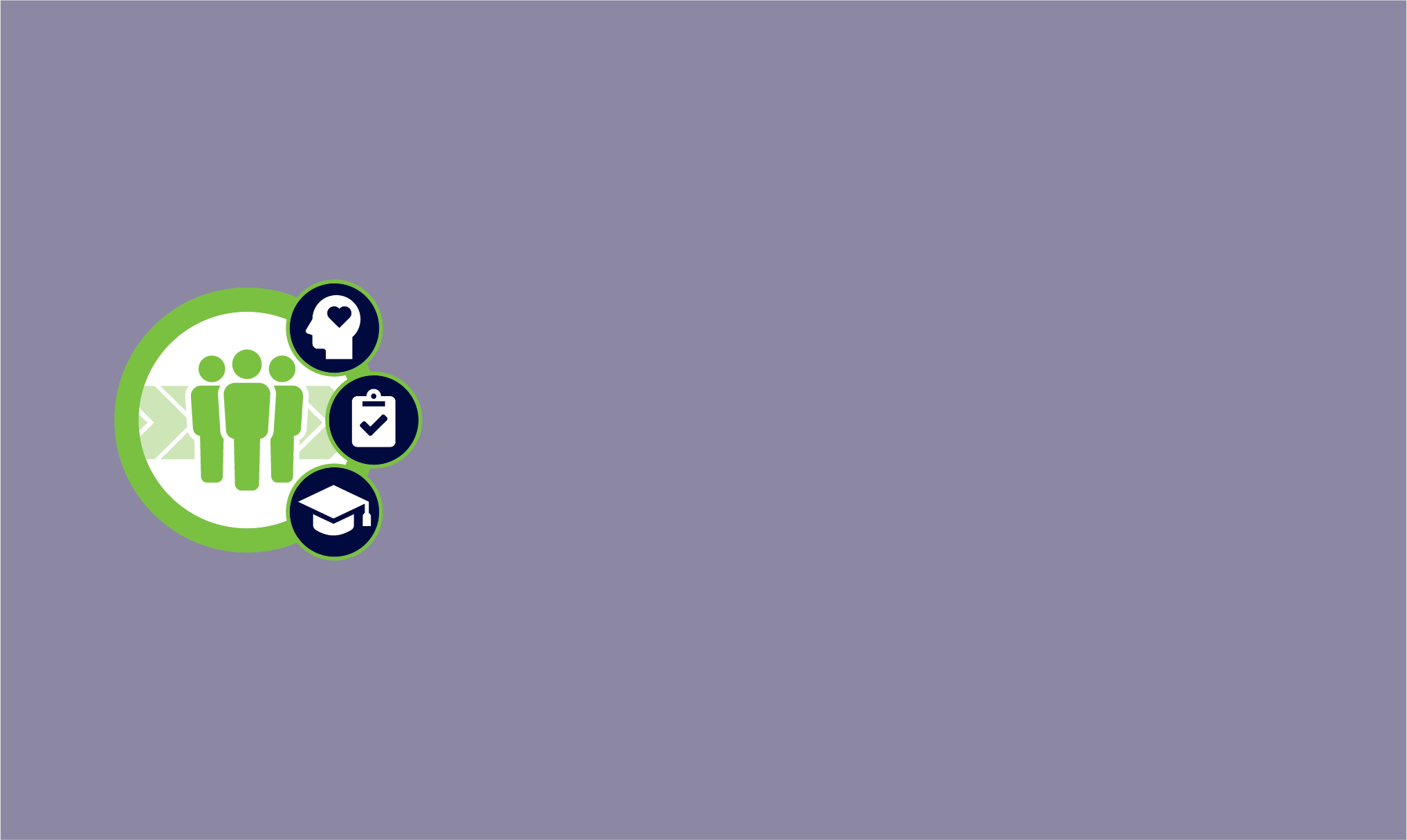 news
Employer Support Resources: Managing a Multigenerational Workforce
Employer Support Resources: Managing a Multigenerational Workforce
The mix of workforce that exists today, across almost every sector, is vastly different from that of even one or two generations ago.  Higher education levels, increased retirement rates of specific generations (notably baby boomers), career transitions, and increased life expectancy, all have contributed to side-stepping the traditional career path and length that was once considered "normal" and now only accounts for a fraction of how workers' careers actually play out.
While there are variances across industries and jurisdictions, one outcome is the age diversity in workforces worldwide. The current multigenerational workforce represents some of the most significant challenges for employers who must adapt to ensure that all of their workers can be included and equipped to make meaningful contributions to their businesses.
In the energy sector, which has been battered by both the COVID-19 pandemic and years of prolonged price downturn, companies have increased their adoption of technologies such as AI, data analytics and automation to operate more efficiently, boost competitiveness and manage costs.  And, as alluded to in Rigzone, this rapid adoption and application of technology means that businesses will need to rely heavily on both younger workers' knowledge of technology and older workers' business and operational expertise to meet the challenges facing the industry today.
What Is a Multigenerational Workforce?
Most workplaces have always included different age segments in their employee base.  What has changed is the sheer range of generations actively working in most sectors as well as the variety of seniority and types of positions that members from each of the five or even six generations are occupying.  The traditional adage that older, more experienced workers make up the bulk of senior leadership while young employees fill junior roles no longer applies.
The Five Most Represented Working Generations and Their General Traits
Generation
Traits

Silent Generation (Traditionalists)
Born 1928-1945

Hardworking
Willpower
Respect for authority
Loyalty to the institution
Tech-challenged
Sensible

Baby Boomers
Born 1946-1964

Loyalty
Self-motivation
High work ethic
"Live to work" mentality
Deep experience
Average tenure: 15 years
Focused on financial stability/retirement

Generation X
Born 1965-1979

Ability to learn new technologies
Highly educated
Good work ethic
High leadership potential
Self-reliant
Average tenure: 5 years
Focused on work-life balance

Generation Y (Millennials)
Born 1980-1995

Idealistic
Flexible
Tech savvy
Able to integrate work and life
Ambitious
Highly educated
Average tenure: 2 years
Focused on career growth

Generation Z
Born 1996-present (a new generation will likely be named once those born after 2005 start entering the workforce)

Multicultural
Tech native
Entrepreneurial
Able to multitask
Independent
Average tenure: TBD
Focused on learning with purpose
Why It's Important
Regardless of which segment of your workforce you are considering, as a leader, you need to develop strategies and tactics to ensure that you're reaching and engaging all of your employees regardless of their demographic in order to get your whole team working towards common objectives.
As the energy industry recovers, all employees, new hires and workers rehired after layoffs, will need to be able to work with the technology advancements that have been adopted by the sector. New hires will also need to come up to speed quickly on how the industry operates and how your own company's work fits within the sector.
According to DrillingContractor.org, "laid-off employees who do choose to return to the oil and gas industry will doubtlessly need re-training. Within just the past three to four years, the industry has already made significant progress on automation and digitization that has reshaped a multitude of job functions."
In short, your workforce may be multigenerational but they are, at the end of the day, your one workforce and you need them for your business to operate and be successful.
What You Can Do
The challenges of a multigenerational workforce do not arise from any one generation's ability to "do the work" but come from each generation's preferences around work style, communications, collaboration and from their often-stereotyped perceptions of their colleagues from different age demographics.   The good news is the best way of managing a multigenerational workforce is using the same principles that apply to managing people in general—you just need to tailor your strategies and tactics to ensure that you are reaching each segment of that common work force. It is also important to understand that as a leader, it is your responsibility to adapt to what will work for your employees and not try to force employees to conform or change to meet your preferences.  Thinking otherwise will increase the risk of alienating those who don't fit within your own demographic preferences and having a disengaged work force means your organization cannot work to its full potential.
Jessica Fuhl at Sage.com lists five key ways to help successfully manage a multigenerational workforce:
Study your company's demographics
Know who your employees are and train your managers to recognize and adapt to the needs and differences between generations and tailor to leadership and communications to meet the needs of their teams.
Don't play up to the stereotypes
Younger employees might think that older generations are inflexible technophobes, while the older generations might perceive Generations Y and Z as spoilt, job-hopping kids, surgically attached to their mobile phones. These stereotypes are little more than sweeping generalisations and are not conducive to helping people to work together.
Mixed aged teams bring a wealth of opportunity to any business  – fresh thinking coupled with experience can produce highly effective teams and work.
Encourage collaborative working
Traditionalists and Baby Boomers take instruction from above and manage those below.
Generation X like to make their own imprint on their work and are pretty self-sufficient.
Meanwhile, Generation Y and Z, while being extremely ambitious, need regular feedback from their managers and like to work in teams.
It doesn't mean that these generations are incompatible. On the contrary, they have much to learn from each other and to offer each other.
Enable cross-generational mentoring
Create a reciprocal mentoring program where younger employees can teach older ones how to use social media to drive business results, and older generations can provide mentoring regarding interpersonal skills and communication.
Generation Z are praised for their mastering of all things digital but many lack the social skills needed to build relationships with business partners internally and externally.
In addition, the more experienced employee can also share institutional knowledge with the younger worker.
Accommodate personal needs and aspirations
Workers of different generations are at different stages of their lives and want different things from their careers. 
Focus on results as opposed to the paths taken to get there