news
Spotlight on Training Programs
Spotlight on Training Programs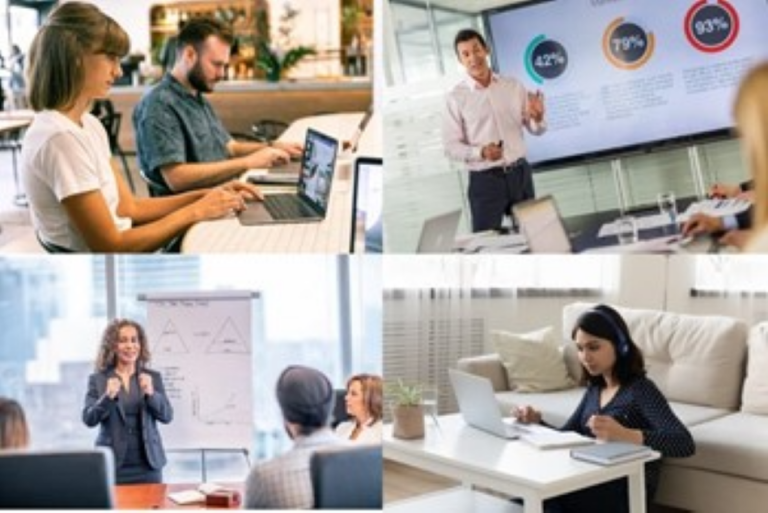 Careers in Energy provides three flexible, fully funded training opportunities in partnership with a trio of industry-leading training providers. The programs provide an opportunity for anyone interested in or already working in energy to upgrade their skills, while learning how their developing knowledge can be applied or transferred within the growing energy industry.
Develop your future on your terms
Don't delay — these programs are only available for a limited time. Explore the opportunities including, learning to market your skills, developing your knowledge of technology, and expanding your understanding of sustainability and environment, social and governance (ESG) practices. Take the next step in developing your career and register now.
Canadian Clean Energy Shuttle Program
Fully funded program helps Canadians target careers in clean energy
Over 200,000 new jobs are expected to be created in Canada's clean energy sector by 2030, according to a 2021 report by Clean Energy Canada. This includes everything from renewable energy production and clean tech to roles in other industries focused on the decarbonization of the Canadian economy. Learn about opportunities in the clean energy economy in this program from Higher Landing, and have an opportunity to market yourself to potential employers!
Program participants will:
Identify their strengths, interests, values and purpose.
Uncover hidden opportunities in the job market.
Learn how to build their personal brands and market themselves to decision makers.
Pitch themselves to a panel of senior decision makers from the energy industry in Higher Landing's famous Grizzly Den.
Want to learn more? Register today for an information session on Canada's first clean energy career management program designed to help professionals evolve their careers to the clean energy sector.
---
Sustainability in Energy Micro-Credential
Don't miss this upskilling opportunity available to all existing and new Canadian energy workers
Looking to upskill and learn more about sustainability, environment, social and governance (ESG) practices? Look no further than the online micro-credential program from geoLOGIC systems. This program is designed to provide workers with the foundational knowledge and skills of ESG. You will also gain an understanding of how you can play a part in making a positive impact towards the energy industry's sustainability and emissions reduction goals.
Commitment and outcomes:
Participants work at their own pace to complete the eLearning modules. A commitment of approximately 50 hours over 12 months (average of about 4 hours per week) is required.
Participants attend four live webinars with industry leaders and sustainability experts.
Assessments are completed at the end of the course to allow participants an opportunity to demonstrate their proficiency on the subject matter.
The micro-credential will be awarded to participants who successfully complete the modules.
Apply now or contact geoLOGIC to learn more.
---
Digital Upskilling Programs
Become a tech professional
Canada's energy industry is undergoing rapid innovation and is transforming and diversifying at a pace never seen before. To address gaps in targeted skills and workforce requirements, Lighthouse Labs and Careers in Energy have partnered to offer digital reskilling and upskilling training programs. 
Reposition yourself for success in Canada's energy future! Apply for these digital skills training programs to expand your career opportunities in the increasingly digitized energy industry. Take the next step to begin your career in data science, web development, cyber security and other exciting digital careers.
Programs include:
Digital bootcamps: 12 weeks | full-time
Digital learning introduction courses: 6 weeks | part-time
Training for employers: 8 hours
---
Funded in part by the Government of Canada's Sectoral Workforce Solutions Program.