Day in the Life: Greg – Geophysicist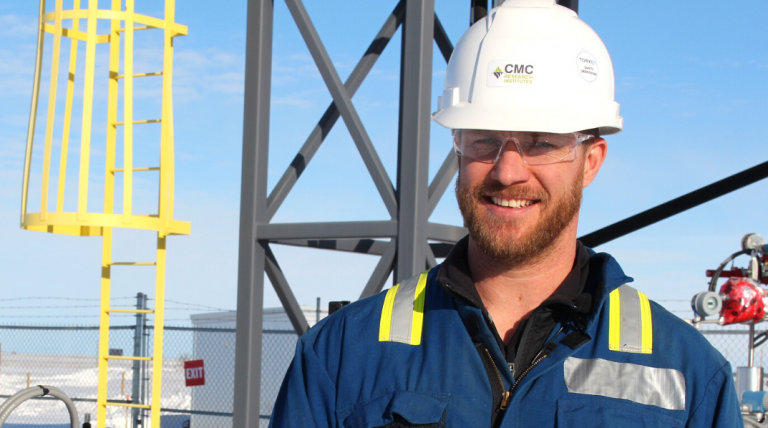 Greg's career revolves around observing what's hidden from view: the world beneath the earth's surface. He takes what he sees, hears, detects and measures, and creates vivid subterranean "data pictures," to better understand oil and gas reservoirs.
"Geophysics brings dimension to data. We can see the unseen really well," says Greg, a project manager with CMC Research Institutes (CMCRI). He works for CMCRI's Containment and Monitoring Institute in Calgary. The company is committed to verifying new technologies by measuring and monitoring injected CO2 and other subsurface matter.
A typical day
Greg describes his typical workday, in the office and in the field.
"At the office, we promote collaboration, both internally and externally. The best ideas come from working with people who have different expertise and offer different ideas and ways of thinking. Having a solid grasp of the various sectors in the energy industry, means I spend a lot of time connecting ideas and concepts to broaden our understanding of the big picture."
Greg explains that he also spends a fair amount of his office time acquiring data and interpreting the results. 
"When I'm in the field, I'm working on equipment maintenance or practical experiments. We have a huge variety of monitoring equipment at our research site that requires constant attention," says Greg. "We are always testing new technology, ideas and hypotheses for the best ways to monitor the subsurface." 
Becoming a geophysicist
As a first-year student at the University of Calgary, Greg discovered geophysics and geology. He quickly made geosciences his major, graduating with a bachelor of science degree in geophysics.
"The confluence of ever-improving scientific study, with a tangible immediate result was exciting and made me want to pursue a career in exploration," Greg says of his early inspiration to work in Canada's energy sector. His education and early career continued with courses and work in reservoir engineering and petrophysics to gain "a better all-round understanding of what's happening in the subsurface."
A master of business administration from the Australian Institute of Business followed about 10 years later, giving him a wider view of the oil and gas industry.
"It's easier to understand professional, corporate and industry priorities when you have a better grasp of where you fit in the process," says Greg. 
It's so much fun. I feel very lucky. We do a different experiment every day with mass spectrometers, fibre optics and other equipment and methods. It's absolutely modern-day exploration.
Greg, Bachelor of Science, Geophysics and Master of Business Administration
What drives job satisfaction?
Today, Greg remains inspired and passionate about his work. He also clearly sees how he and his colleagues "fit" into the energy sector.
"What we're starting to do with CO2 is helping Canada become a carbon-negative producing country rather than a carbon-positive producer."
 The site uses cutting edge equipment, such as one of only four mass spectrometers (lasers) in the world so sensitive and accurate that it can detect parts per billion of leaking or escaping gas from an underground reservoir. In the field, this equipment has even been used to monitor gas emissions from passing cattle.
"We're looking at and monitoring everything," he says. "From how CO2 might stress a rock formation to temperature changes to CO2's resistivity and movement. We're even listening for gurgles and bubbles to understand what's happening."
Located in southern Alberta, the Containment and Monitoring Institute (CaMI) is a 200-hectare field research station where CMCRI's experts work with industry to test and demonstrate technologies for monitoring carbon migration. CMCRI helps industry to better understand the movement of fluids underground, as well as the development and improvement of monitoring technologies for carbon storage and methane detection.
"It's so much fun," Greg says. "I feel very lucky. We do a different experiment every day with mass spectrometers, fibre optics and other equipment and methods. It's absolutely modern-day exploration."
The best part of his job, Greg says, is working in closely with the "brightest minds all over the world" to bring emerging technology to the forefront of oil and gas.
"Being part of the solution for improved production and decreasing environmental footprint to help the world move forward on both fronts is important to me. Both factors permeate the entirety of the oil and gas industry," he says.
"Working for the Canadian energy sector means providing the cleanest, greenest and most ethical energy in the world. It's also given me an opportunity to use my skills in the most expansive way possible."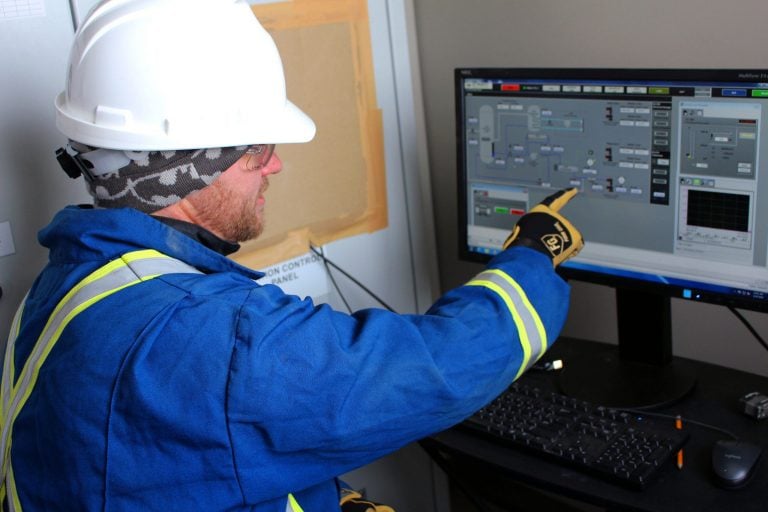 What skills are most used on the job?
While Greg's career has always revolved around geosciences and technology, it's idea-sharing and problem-solving he's come to appreciate the most.
"The knowledge and understanding we've achieved at CMCRI from multiple international academic groups within the energy sector is truly astounding," he says. "It's through that comradery and information sharing that we are going to advance technologies and meet our energy needs in a responsible and efficient way." 
By working together with people through the energy sector value chain, Greg creates the data picture needed to advance CO2 technology and containment.
Company
Location
Calgary, Alberta
Salary
$62,000 – $128,000
Education
Bachelor of Science, Geophysics and Master of Business Administration
Salary, education and advancement may vary from company to company.
Back to top