Not Your Grandpa's Energy Industry – Diversity, Equity and Inclusion in Alberta's Energy Industry Series: Part 4

Listen and subscribe to our podcast from your mobile device: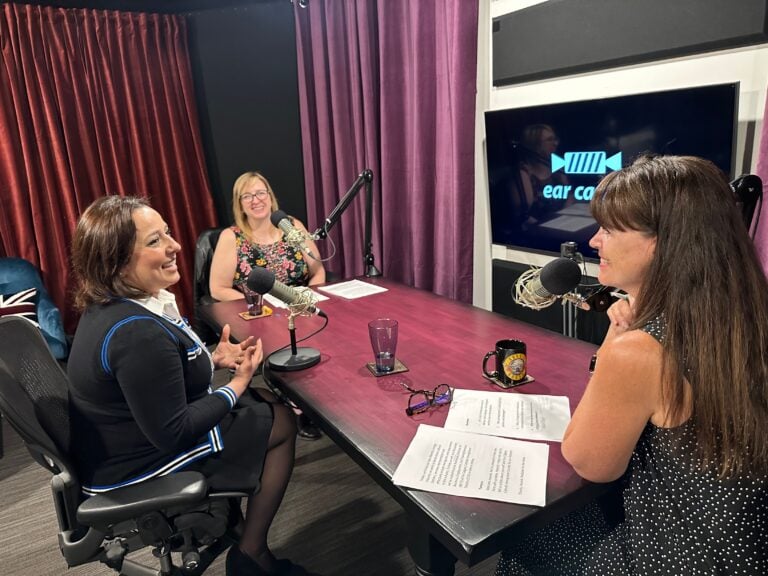 Join Not Your Grandpa's Energy Industry podcast hosts Lisa Stephenson and Tamara Gale for the final episode of a four-part series, exploring diversity, equity and inclusion (DEI) in Alberta's energy industry. Hasmik Asmaryan, Director of Business Employment and Training Services at Calgary Catholic Immigrant Society (CCIS), joins Tamara and Lisa for a deep dive into breaking cultural barriers and integrating immigrants into Alberta's energy sector. Hasmik's journey from immigrant to advocate lends valuable context to the challenges newcomers face.
The conversation uncovers barriers such as initial job struggles, language proficiency, and cultural differences. Our hosts explore strategies for employers to improve hiring practices and foster diversity and innovation. Hasmik's advice for newcomers is to own their career success and persevere in their job search. This episode serves as a guide for building a more inclusive and diverse energy sector in Alberta, harnessing the strengths of immigrants and newcomers to enhance the industry's competitiveness.
---
The Careers in Energy podcast series, "Not Your Grandpa's Energy Industry" is your source for knowledge about Canada's energy industry, labour market, careers and more — with a modern twist. 
Join hosts, Lisa Stephenson and Tamara Gale, to explore today's energy industry in Canada – what's changing, what's coming and how it's no longer your grandpa's energy industry. Listen to "Not Your Grandpa's Energy Industry" wherever you enjoy your podcasts and watch more podcast highlights on CareersinEnergy.ca.
Back to top