Championing DEI in the energy sector
A new, free webinar series called DEI in the Energy Sector aims to increase knowledge on diversity, equity and inclusion (DEI) in Alberta's energy sector. Developed by Careers in Energy (CIE), a division of Energy Safety Canada (ESC), these webinars offer new insight into unique individual experiences, highlight best practices and encourage equitable hiring, training and promotion practices.
The 10-episode series is self-paced and takes four  hours to complete. Featuring 30 industry experts and DEI professionals and leaders, each episode explores a different DEI topic, including awareness and training, microaggressions, generational diversity and psychological safety at work.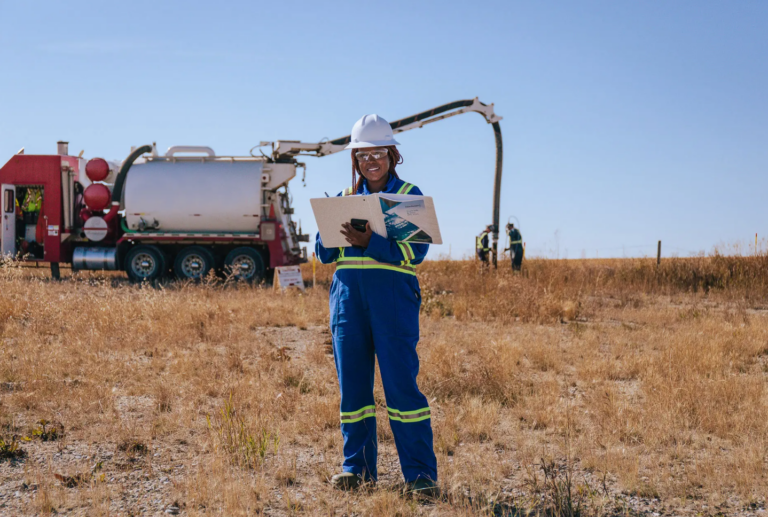 Topics covered in the DEI webinar series:
  Awareness & Training
  Accommodations at Work
  Employee Resource & Affinity Groups
  Psychological Safety at Work
  Diversity in Leadership
  How to be a Champion for DEI in the Workplace
  Employee Surveys & Feedback
  Microaggressions
  Leadership Behaviour & Buy-In
   Generational Diversity in the Workplace
This webinar series provides valuable insights and resources for both employers and workers and helps build a more diverse and inclusive energy workforce. 
The series was informed by a survey conducted by Careers in Energy, in partnership with EY. The results are available in CIE's report, Diversity, Equity & Inclusion in Alberta's Energy Sector.
EY published an in depth report examining DEI in Alberta's energy and resources sector.  Learn more about how a sustainable DEI strategy leads to more successful business outcomes in the report. 
The survey results showcase the urgency for organizations to prioritize DEI initiatives as part of their workforce strategies. CIE recognizes the importance of listening to and collaborating with industry. Together, we have the power to attract and retain diverse talent, drive innovation and foster a culture of belonging.
Lisa Stephenson, Director, Careers in Energy
Individuals who complete all 10 webinars will be recognized as DEI champions in Alberta's energy sector with a digital badge.
DEI plays an important role in creating safe and productive workplaces. This webinar series provides an accessible way for experts and stakeholders to discuss and address these important issues.
Participants can sign up now to earn their digital badge and be a champion for DEI within their organization.
This webinar series is funded in part by the Government of Alberta's Labour Market Partnerships Program.
---
Careers in Energy, a division of Energy Safety Canada, has a mandate to develop leading-edge research, tools and resources to increase awareness of the energy industry and career opportunities and to support attraction and retention of a skilled and productive workforce.
Energy Safety Canada is the national safety association for the energy industry. With roots dating back to 1949, ESC has a long history of supporting every sector in the energy industry. ESC is a not-for-profit and registered charity that creates ready-made resources to help keep workers safe, reduce unnecessary costs and, ultimately, improve safety performance.
Back to top