Virtual Soft Skill Training to Advance Your Career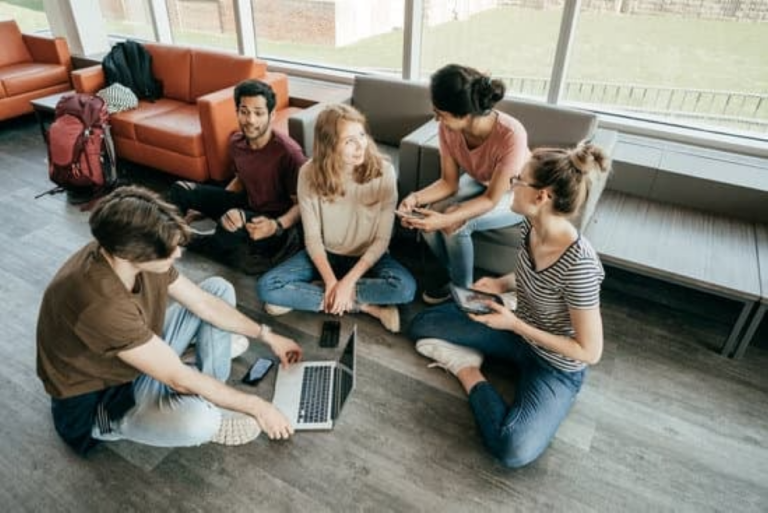 You graduated at the top of your class and really know your stuff. But while pitching your solution to get a project back on track, you became nervous and tongue-tied in front of the CEO and your presentation crashed and burned. Or you forgot that your impressive problem-solving skills are transferrable across industries and roles – making you the perfect fit with a new career – but you missed the mark in the big interview when you didn't mention them.
No matter how qualified and talented an employee, their career ascent could be stalled on the first floor without some "soft skills" to help them up the stairway. In fact, depending on the job, soft skills could mean more to an employer than degrees and credentials.
Soft skills are also known as power skills, common skills, essential skills, or core skills. Soft skills are transferable – meaning a person's "soft skills" are applicable to all professions, occupations or roles. They may be called soft, but these types of skills are important for all workers to recognize and understand at all stages through their career path. 
Soft skills are increasingly in demand and important to succeed in most careers – and to transition between careers – as they help build and maintain relationships and navigate complex situations. However, they can be difficult to learn and master.
Acquiring tools and confidence
Bodyswaps offers a unique learning format to give participants the tools and confidence as they start their careers or advance them. Using virtual reality (VR) and artificial intelligence (AI), students enter a virtual world of workplace scenarios where they can safely practice soft skills through realistic situations and learn by observing their own behaviour. During the training participants are able to "swap bodies" to experience an interaction from both their perspective and that of another character in the situation.
For example, in the Career Mindset Development module, an intern on the first day of a new job interacts with the boss and later some colleagues. After some role-playing, the participant can swap places to observe their own words and actions from their perspective. The program rates the interactions, looking at things like the participant's body language, eye contact, articulation, and introduction, and makes some suggestions on ways to improve.
In the Resolving Conflict module, part of the Inclusive Leadership course, the scenario teaches techniques to settle conflicts by coaching the manager. In this virtual program, the participants learn how a leader's own actions can perpetuate inappropriate behaviour, how to develop skills to help others address the source of their conflicts, and to practice coaching others to lead by example.
The Bodyswaps training platform offers immersive, off-the-shelf experiences that can help learners develop vital skills like how to communicate, collaborate, and lead. They're available for VR, PCs, and mobile devices.
Five courses, 22 modules
The goal is for each student to complete a series of courses being offered through the Building a Workforce for Canada's Energy Future and the different modules supporting them.
Communication & Public Speaking. Students learn to find their voice, manage nerves, and connect with audiences; develop techniques to be heard, understood and able to influence others; recognize good active listening practices and apply these in the real world. The modules include:
Public Speaking & Presentation Essential Skills
Workplace Communication – Clear Communication
Workplace Communication – Active Listening
Employability & Job Interviews. Among other learnings, this course helps students and professionals build their job interview skills through repeated practice, personalized feedback and in a safe way. The modules are:
Managing Interview Anxiety
Landing the Perfect Job, On Your Own Terms
Three Steps to Answering (Almost) Any Question
Interview Simulation
Career Mindset Development
Diversity, Equity, & Inclusion. This course delves into racial biases and stereotypes, examines the issue of privilege and how it shapes our lives, helps learners become active participants in saying no to sexual harassment when they see it, and offers a host of other learnings related to DEI. The modules include:
Equity and Anti-Racism Training
DEI Essentials – Gender Inclusion
Understanding Conflict
Giving Feedback
Resolving Conflict
Navigating Microaggressions
Bias Barrier
Recognizing Privilege
Sexual Harassment
Management & Leadership – Inclusive Leadership. This course focuses on key areas of development for leaders and is designed to help learners in leadership roles learn how to better communicate with a diverse team. Modules include:
Understanding Conflict
Giving Feedback
Resolving Conflict
Customer Service. This course teaches how to identify emotional triggers, respond to intense emotions and enhance customer control to provide exceptional customer service even during difficult situations. The modules are:
Improving Customer Service in Difficult Situations
Making a Bad Situation Better
---
Are you interested in firming up your soft skills? You better move fast because the courses must be completed by the end of March 2024. 
Back to top